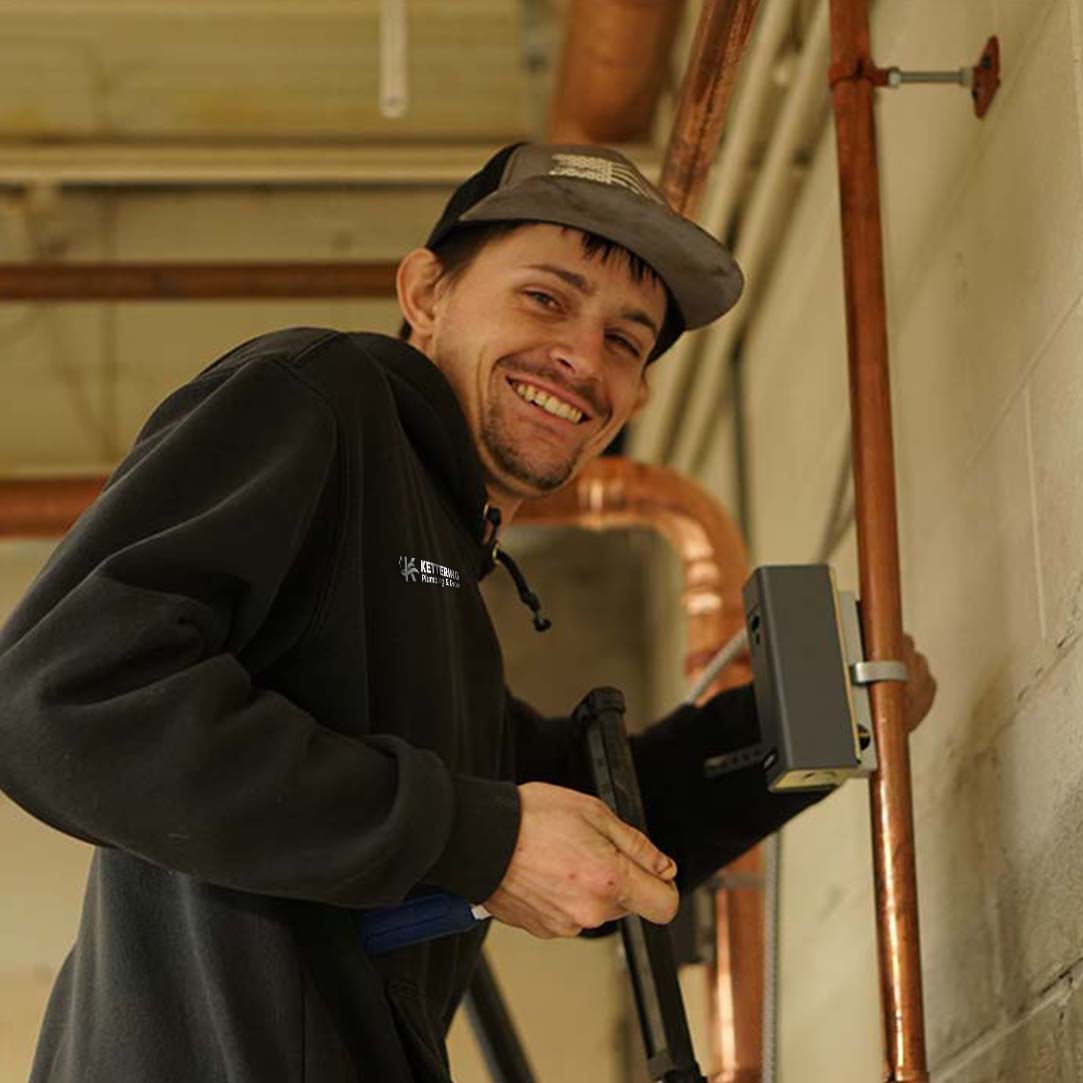 Professional Plumbing Inspections in Kettering
There are far too many homes that ignore their plumbing until something goes wrong. However, yearly inspections of plumbing systems are necessary to guarantee that they continue to function as they were designed to function. Licensed plumbers from Kettering Plumbing & Drain do a thorough study of your plumbing system and evaluate a number of critical areas and pieces of hardware during a plumbing inspection.
Plumbing checks performed by professionals help to keep everything working smoothly. They can also help you prevent costly and annoying plumbing problems. All sinks, bathtubs, showers, toilets, water heaters, pipeline stoppages, significant household appliances that consume water, and all pipes and drains, should be thoroughly inspected during a plumbing examination. Check out Kettering Plumbing & Drain's friendly experts about the necessity of a pre-purchase plumbing check, and you might save thousands.
Plumbing Inspections in Kettering
Every plumbing system differs in some way, and some are truly unique. Because they're so complicated, an inspection will have to look at a lot of things. The following is a list of items to look out for during a plumbing inspection:
Plumbing fixtures, including faucets, sinks, bathtubs, toilets, and more, can cause difficulties in your home. Although it may seem little, a leaky faucet can nevertheless be a problem, resulting in lost water and increased utility costs.
Exposed Pipes/ Overall Plumbing System
The exposed parts of your plumbing system are inspected for any damages or possible concerns by our team.
Washers & Hot Water Heaters
Many different concerns can arise when appliances are connected to the drainage system or use water. A leak can occur in your house or business if these items aren't fitted correctly or if they malfunction. All pipelines, hoses, drainage, and valves are examined. We also examine the emergency shut-off valve during our inspections.
Things that aren't immediately apparent can cause problems, as well. During an examination, for instance, distribution pipes and other household plumbing pipes should be properly inspected.
Check Out Our Best Plumbing Offers in Kettering, Ohio!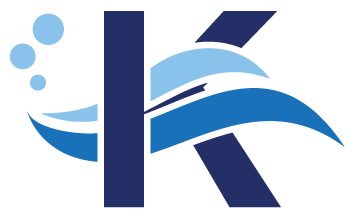 Schedule Diagnostic Call
Schedule Now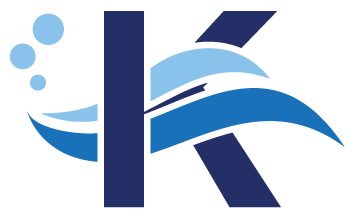 Instant Online Estimate
Get a Free Estimate
Kettering Plumbing & Drain
Why Are Plumbing Inspections Important?
A plumbing examination is recommended for a number of reasons. Kettering Plumbing & Drain is a top-rated local plumbing service in the Greater Dayton area for a variety of reasons.
They Help You Make Better Home-Buying Decisions:
When it comes to first-time homebuyers, many overlook the need of having a plumbing assessment done by a skilled plumber before buying a home. Existing plumbing issues become the responsibility of the new owner as soon as the house or business is purchased. Having to hire a professional plumber to fix your pipes, drains, septic system, faucets, and sinks, as well as any other water-related issues you may encounter in your house, could wind up costing you a lot of money.
They're a Part of Regular Maintenance
Households, like autos, need regular upkeep and other preventative maintenance. In the absence of regular maintenance, your car will be unreliable. Your plumbing system is no different. If you regularly inspect it, you can avoid plumbing issues like burst pipes and minimize your energy costs.
They Help You Uncover Drain Blockages
It is common for drains to become clogged over time. Clogged drains can go undetected for months or even years before they start to overflow and become a nuisance. Slow drainage is only one of the drawbacks of a clogged drain; it also emits foul scents and smells. Professional plumbers like Kettering Plumbing & Drain can handle this as part of routine plumbing inspections.
They Help You Find Potential Problems
Plumbing difficulties can arise if your home's structural integrity has been compromised in any way. In the end, even if you think you've taken care of all of the problems, there may still be a problem lurking in the background that you'll have to deal with in the future.
Kettering Plumbing & Drain
Choose Us for Plumbing Inspections in Miami Valley, OH
Plumbing inspections are essential for residential and commercial plumbing systems. A comprehensive plumbing system inspection by a reputed, honest local plumbing specialist like Kettering Plumbing & Drain which goes over areas like those listed above, is a wonderful method to help keep your house safe and dry and make absolutely sure your plumbing lasts for a long time.
For a full plumbing examination by one of our skilled plumbing inspectors, call us to schedule an appointment that is at a sensible time for you. Our technicians evaluate your fixtures, drainage, piping systems, and more. We do an in-depth study of all above-ground, open plumbing, especially shut-off valves and traps underneath the kitchen, bathrooms, and sinks in the laundry.
In addition to examining sinks, we examine showers/baths, toilets, and more. We can undertake plumbing video camera examinations of underground sewage drains and sewer systems. Kettering Plumbing & Drain is a local, family-owned plumbing company that is happy to serve the Greater Dayton and Greater Cincinnati areas. We're the Miami Valley's top rated local plumbing company, supporting all your plumbing needs, which include plumbing repair, piping winterization, plumbing infrastructure, excavation, pipes, water heaters, main sewer repairs, sink work, pipe fitting inspection, piping video camera services, plumber repairs and more.
See What Our Customers Are Saying
Our customers are our top priority. We strive to provide five star services and ensure that you leave with a smile on your face.


"We had a great experience with this company for a basement remodel project. We had an aggressive schedule and they were very responsive and flexible with us with regard to scheduling their crews to keep other trades on task."


"Mike made a very bad day so much better! fast, polite, and very professional. Even cleaned up the mess. Thank you for taking such good care of me! I recommend Kettering Plumbing & Drain for all your plumbing needs."
Kettering Plumbing & Drain
Choose Us for Plumbing Repair & Maintenance in Kettering
Because we want to provide you with the best service possible, every plumber on the Kettering Plumbing & Drain team undergoes a thorough background check and drug test as part of our hiring process. You can rely on our pleasant plumbers to treat your house or building as if it were their own and thoroughly clean up after any work has been completed.
There are no shortcuts or quick fixes for the Kettering Plumbing & Drain staff. Instead, we're continuously looking for methods to improve the quality of the plumbing services we offer and learn more about the underlying causes of any issues we encounter. We reduce the likelihood of water and gas problems in the future by addressing the underlying reasons and delivering outstanding work. You can rely on us for toilet repair, sink repair, faucet repair, shower drain clogs, and more. Please contact us at (937) 764-3788 right away!
Plumbing Inspections in the Greater Dayton Area
Licensed plumbers from Kettering Plumbing & Drain do a thorough inspection of your plumbing system and evaluate a number of critical areas and types of equipment during a plumbing inspection. Plumbing checks performed by professionals help to keep everything working smoothly. They can help you avoid costly and irritating plumbing emergencies.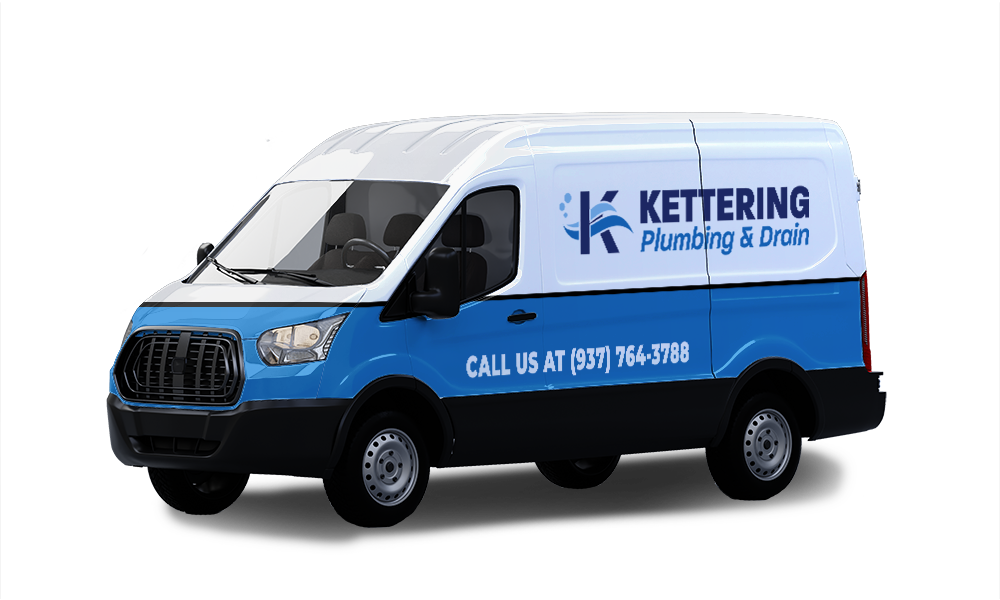 Frequently Asked Plumbing Inspection Questions

How do plumbers find water leaks?
Plumbers use specialized acoustic listening devices to find leaks in pipes. Any leaking water from pipes or even a coating of cement can be detected using devices such as listening disks and ground microphones.
How do I know if there's a leak in my sanitary sewer line?
You won't have to worry about rising water bills because main sewer leak won't affect your water consumption. It is possible that a damaged sewer line will cause your yard to sprout grass and weeds at an alarming rate. Additionally, you may notice a weird odor about your house, as well as rodents and other pests. a collapsed sewer line may have caused a sinkhole to form near your home.
What are the most common plumbing problems?
It's inevitable that plumbing issues will arise. A water leak or clogged drain may show up in the most unexpected places, even in newer homes. A clogged toilet, a slow draining sink, a leaky pipe, a clogged bathtub or shower drain, clogged trash disposal, or a low water pressure water heater are all frequent plumbing issues that homeowners face, whether they're renovating an older home or buying a new home.