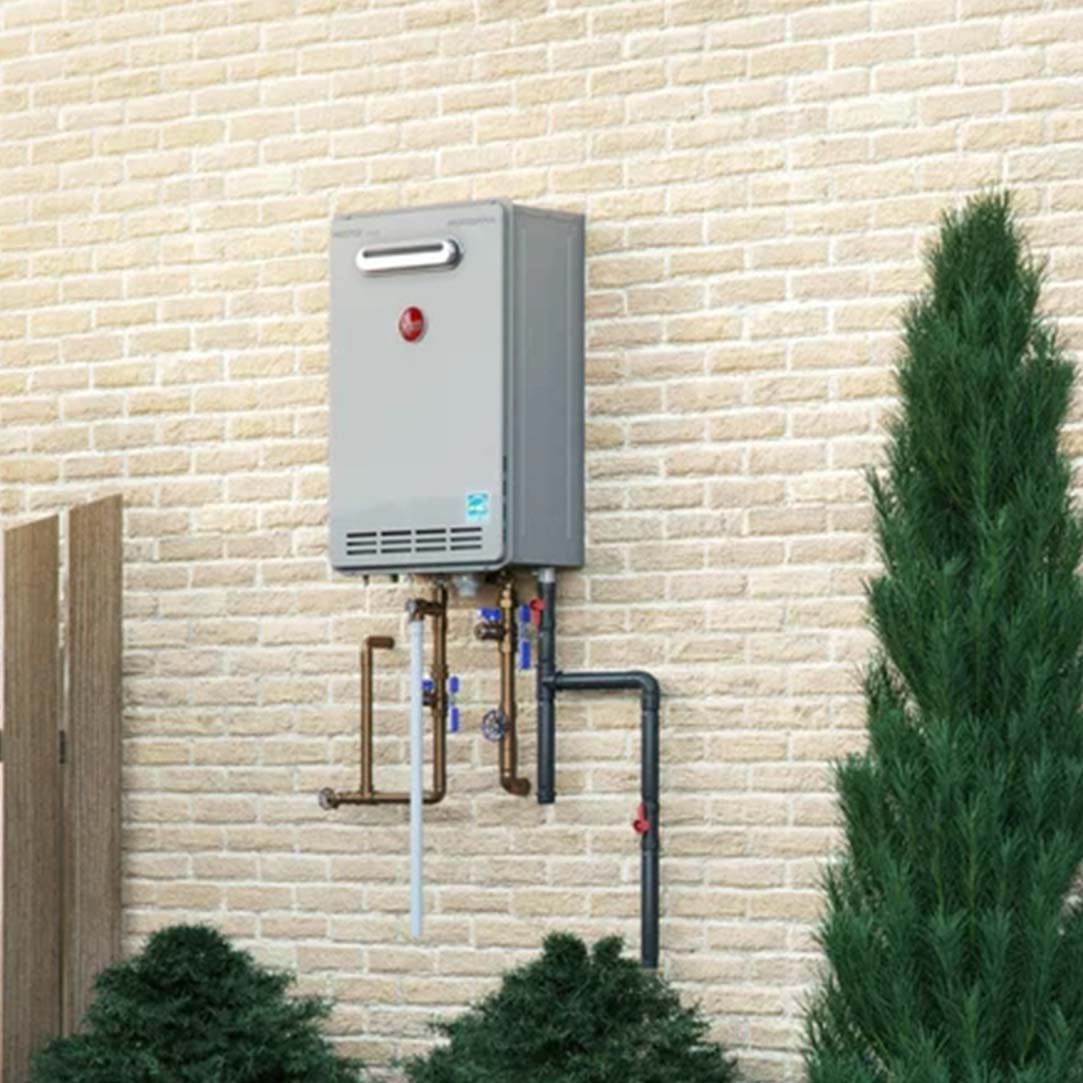 Tankless Water Heater Repair, Maintenance & Installation Services in Kettering
There has been an increase in the use of tankless water heaters over the last few years. On-demand water heaters, or tankless water heaters, eliminate the requirement for a hot water storage tank by providing hot water as needed. Whenever the tap is switched on, the water is activated and heated, resulting in a steady flow of hot water. This sort of water heater has a lower rate of flow, but some homeowners find it to be an ideal choice, especially if they don't have a lot of hot water needs in their house or company.
The installation of tankless water heating systems should be done by an expert. Kettering Plumbing & Drain's expert plumbers can make sure that everything is installed correctly so that you can always count on having hot water when you need it. Please let us know what you need, and we'll help you figure out what kind of device and system will best suit those requirements.
Benefits of Tankless Water Heaters

In this article, you'll learn everything you need to know about tankless water heaters. Your needs will be met by Kettering Plumbing & Drain. Tankless water heaters have numerous advantages, according to our specialists.
Heating water on demand takes up a fraction of the floor area. It's easier to fit a smaller tankless heater into your sink cabinet because they take up less space. You won't be constrained by the capacity of the tank or the places it can go when you go tankless.
In addition to saving you money on your power bills, tankless water heaters utilize less energy. According to ENERGY STAR®, a tankless water heater can save the average household hundreds of dollars per year. More than half of the energy consumed by standard tank water heaters can be saved by using this type of water heater, which can simultaneously supply hot water to the bath, kitchen, and laundry area.
Water heater tanks need to be maintained at least once a year, and in certain areas, twice a year. Tankless water heaters, on the other hand, require minimal to no maintenance. They can last for 4 – 5 years without maintenance, depending on the properties of your water source. It's still recommended to clean the heating element every year if you reside in a region with hard water. Use a vinegar mixture to flush the device for 60 minutes to eliminate any remaining sediment and keep it running at peak efficiency.
Less Wait Time for Hot Water
When it comes to water heaters, you'll want to know if a tankless model can heat water efficiently. Because of this, customers will not have to compromise functionality for the sake of saving money and space. Tankless water heaters, in contrast to traditional storage heaters, heat water on demand rather than heating a large tank at a time.
Kettering Plumbing & Drain
How Tankless Water Heaters Operate

Tankless water heaters are becoming increasingly popular as they're more energy-efficient and provide homeowners with water whenever they need it. Since it takes a considerable amount of extra energy to heat and maintain hot water in a tank, tank systems are more expensive to run. The more water a household uses, the more money it saves on electricity, and the more money it saves if a unit is installed for each and every hot water output. Despite this, on-demand systems are more expensive. Their lower operational costs and longer expected lifespan are two of their most significant advantages. With these units, homeowners typically save much more money in the long term.
If you live or work in the Dayton, Cincinnati, or surrounding areas of Ohio and are looking for a tankless water heater, please get in touch right away! Among the brands we represent are Navien, Bradford White, and many other well-known names. All of your tankless heaters repair, maintenance, and installation questions are welcome here.
See What Our Customers Are Saying
Our customers are our top priority. We strive to provide five star services and ensure that you leave with a smile on your face.


"We had a great experience with this company for a basement remodel project. We had an aggressive schedule and they were very responsive and flexible with us with regard to scheduling their crews to keep other trades on task."


"Mike made a very bad day so much better! fast, polite, and very professional. Even cleaned up the mess. Thank you for taking such good care of me! I recommend Kettering Plumbing & Drain for all your plumbing needs."
Kettering Plumbing & Drain
Choose Us for Tankless Water Heater Repair, Maintenance & Installation in Kettering

Kettering Plumbing & Drain is your go-to source for all of your water heater needs, including both business and residential water heater installation, repair, and maintenance. Bradford White and Navien are just a couple of the well-known brands we carry! Throughout the greater Kettering area, including Beavercreek, Xenia, Circleville, Yellow Springs, Mason, Troy, and many more, we proudly install these tankless systems.
If you're seeking to have a water heater built in your home or business, we offer fast and economical installations on all water systems, as well as free estimates. A professional advisor can come to your house or facility and offer you a free quote and consultation if you're interested.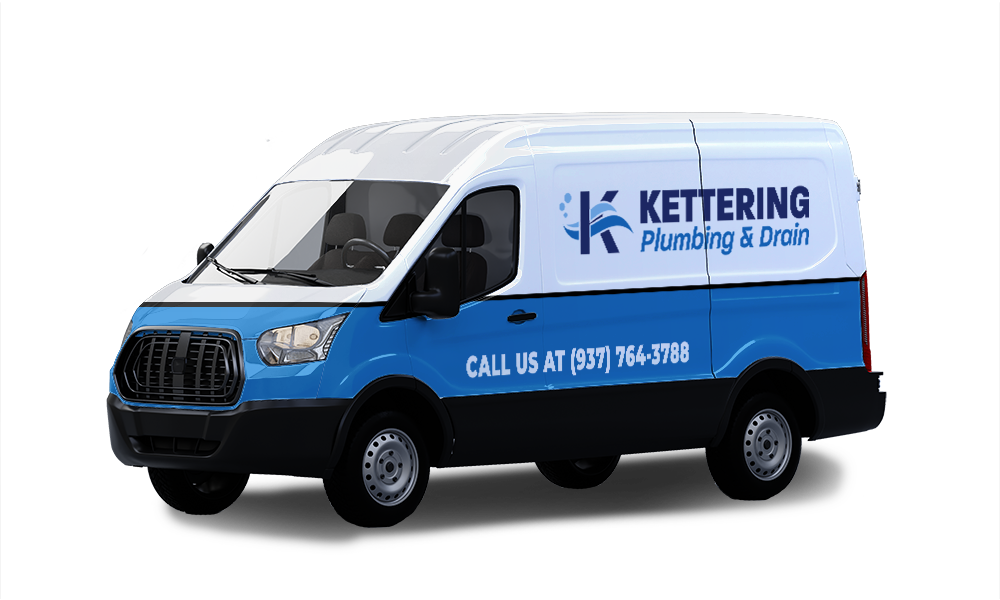 Frequently Asked Tankless Water Heater Questions

What size water heater do I need?
Water heaters that use traditional methods have often been considered the best option for large homes. Tank water heaters, on the other hand, come in a variety of shapes and sizes. For families of four or more, you'll need a water heater that can hold about 50 to 80 gallons of fresh water at once. Whereas those who only have one other person to share a small house with may be better served by something that can contain between 23 and 36 gals. In contrast, the flow rate of a tankless water heater is more essential than the unit's size (another advantage of tankless water heaters is that they are always fairly small, and therefore, relatively easy to access.) Tankless heaters have a flow rate of gallons per minute (GPM), which is measured in gallons. The greater GPM the tankless system needs, the larger your home is.
How long should a water heater last?
While our heating systems would last forever in an ideal world, this isn't always the case. Anywhere from six to thirteen years is a reasonable lifespan for a standard water heater. Your water heater's lifespan depends on how well you care for and maintain it. Draining and flushing should be done on a regular basis, according to our professionals.
Why don't I have hot water?
Ensure that your gas supply is adequate before you begin troubleshooting your gas water heater; there might be obstacles, a gas deficit, or the gas pressure valve may be blocked. Water usage may have exceeded the tank's capacity if hot water suddenly turns cold. If such is the case, you should wait for the hot water tank to return to its normal temperature. Then reach us right away!