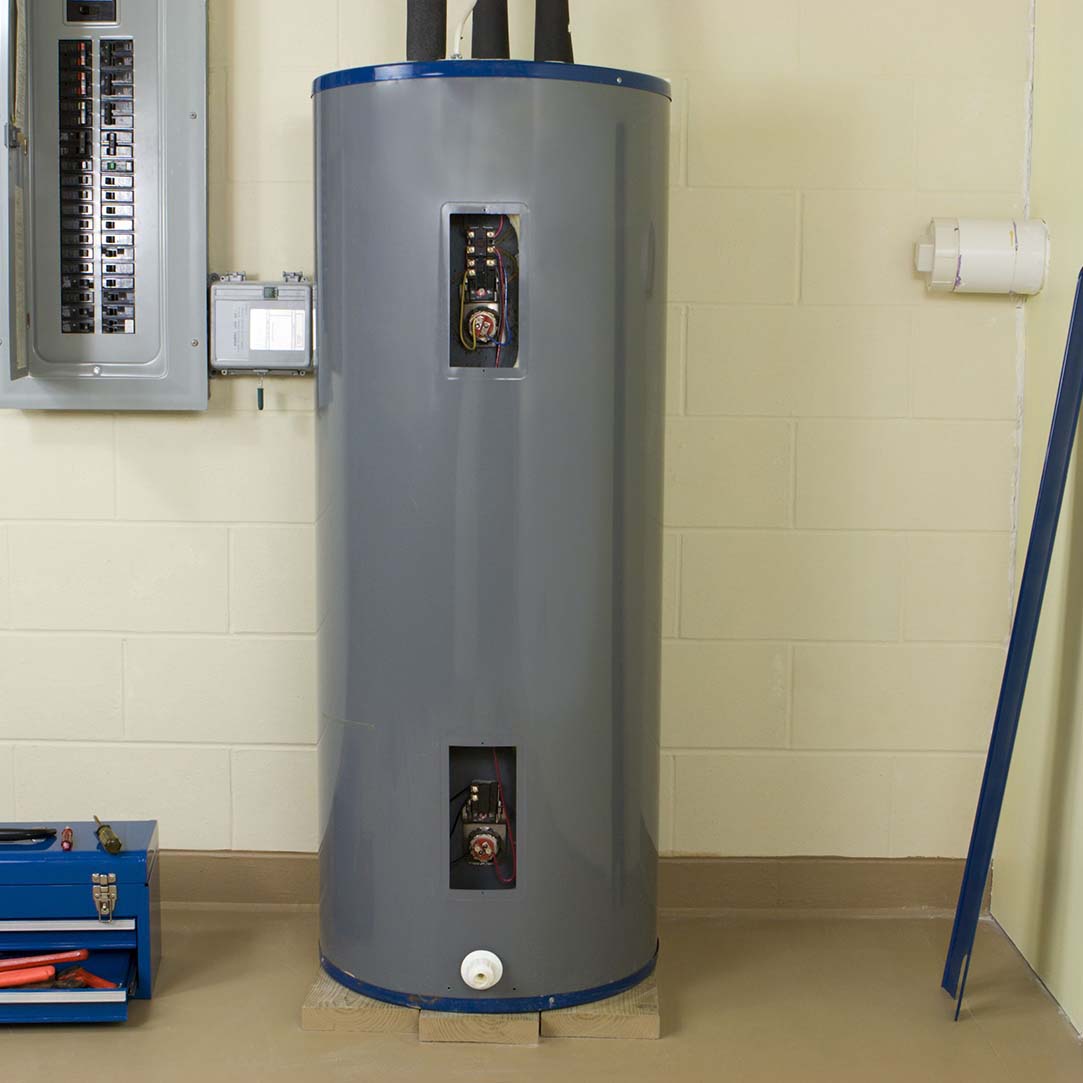 Electric Water Heater Repair, Maintenance & Installation Services in Kettering
For many households, electric water heaters are a no-brainer. Depending on other fuel alternatives and the structure of a property, an electric water heater may be the only viable option for many people. 
Working with Kettering Plumbing & Drain to correctly install your water heater assures that the job is done perfectly, no matter what your domestic water heating needs may be. We offer electric water heater repair, electric water heater maintenance, electric water heater installation and electric water heater replacement. A well-done plumbing installation will last longer, need less upkeep, and save you money in the long run. We are here to help you with any of your residential or business electric water heater needs. Give Kettering Plumbing & Drain a call today if you need any sort of electric water heater services. We are the Miami Valley's water heater experts.
Benefits of Electric Water Heaters

If you're in the market for a new water heater, you'll have plenty of alternatives. There are numerous advantages to using electricity to run your water heater, including safety, affordability, and ease of use.
Electric Is Fast and Customizable

Installing the electric water heater is far faster than installing any other sort of water heater since it does not necessitate the use of additional pipes, vents, or complicated distribution techniques. The time and expense of installing a tankless water heater in your home is still cheaper than that of installing a gas water heater, even if your property needs some form of electrical repairs that interferes with or complicates the procedure. Your requirement for custom orders and extra waiting time is reduced because electric water heaters come in a wide variety of sizes.
When a gas water heater is installed in a home, the combustion and ventilation processes allow a significant amount of heat to escape. It's costly in terms of wasted energy and the amount of time it takes for the hot water system to reach its peak performance. You won't ever have to worry about ventilating an electric water heater. As a result, the tank heats up more quickly, and the heat it generates stays within your house rather than escaping via the vent. This might be a huge benefit if you have a busy household.
Electric Is a Safe Option
There are numerous advantages to using natural gas, but the primary drawback is the possibility of explosions. Even a minor leak might become a serious problem if the pipes or ventilation is not working properly in older homes. Compared to natural gas, electrical safety issues are far less common. This is due to the fact that your wiring must be tested prior to the installation of your modern hot water heater. You can't place a price on peace of mind; it's impossible. Many families with young children prefer to use an electric water heater instead of a traditional gas water heater because they feel more secure doing so.
Electric Keeps Installation Costs Low

In new homes, electric water heating systems are the most common choice, and for good reason. Despite the fact that gas water heaters appear to be less costly, quotes rarely take into account the cost of extensive piping and vents that must be built in order for a gas water heater to function effectively. Electric water heater installation, on the other hand, is quick and easy because it utilizes the existing infrastructure in your house or workplace. Even if you only require a modest hot water heater, it's not worth the initial effort to convert your home to accommodate a gas water heater.
Kettering Plumbing & Drain
How Electric Water Heaters Operate

Electric water heaters are more popular than gas water heaters since they are easier to install and cost less money. It also provides a sense of security and reduces the need for space in the home. Water heaters powered by electricity are plentiful since electricity is commonly available. Electric water heaters come in all shapes and sizes. The size of the home or company, the number of people living there, and the frequency of use are all critical considerations. For this purpose, the heaters themselves must be compared in terms of production, capacity, dependability, reputation, recovery period, expectancy, and operation expenses.
Making the appropriate pick is critical because these appliances may cost a lot of money. This necessitates the need for professional guidance. Indeed, enlisting the services of a professional like Kettering Plumbing & Drain to construct your electric heater guarantees appropriate installation, which can lead to a longer life expectancy, reduced maintenance costs, and cheaper total prices.
See What Our Customers Are Saying
Our customers are our top priority. We strive to provide five star services and ensure that you leave with a smile on your face.


"We had a great experience with this company for a basement remodel project. We had an aggressive schedule and they were very responsive and flexible with us with regard to scheduling their crews to keep other trades on task."


"Mike made a very bad day so much better! fast, polite, and very professional. Even cleaned up the mess. Thank you for taking such good care of me! I recommend Kettering Plumbing & Drain for all your plumbing needs."
Kettering Plumbing & Drain
Choose Us for Electric Water Heater Installation in Kettering

Kettering Plumbing & Drain is your one-stop-shop for all of your water heater needs, including installation, repair, and maintenance of both business and residential heaters. Bradford White and Navien are just a couple of the well-known brands we carry! Throughout the greater Kettering area, we gladly install these electric systems. Customers who want to have a water heater built in their home or business may rely on us for rapid and economical installation of all water systems with free estimates. A professional advisor can come to your house or facility and offer you a free estimate and consultation if you're interested.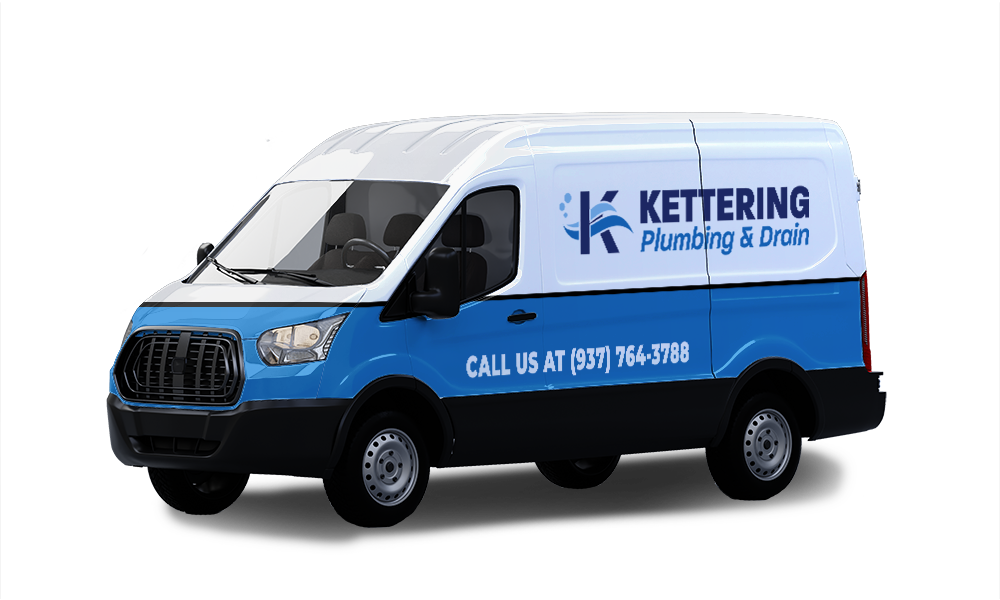 Frequently Asked Tankless Water Heater Questions

When should I replace my water heater?
Tank water heaters should be replaced around every 10-15 years, and those that are tankless about every 20 years. In most cases, you can determine the age of your existing water heater by finding the serial number on it. If your water heater is making unusual noises or smells, or if the temperature of the water or flow is inconsistent, it may be time to get a new one installed.
How many different types of water heaters are there?
It is possible to categorize water heater models based on their fuel source (gas or electricity). Traditional water heaters with tanks and tankless water heaters are the two most common models on the market today. This means that every time you turn on the tap, you're reheating a massive tank of water. Water is heated as it passes through your pipes in a tankless system.
What counts as a plumbing emergency?
Today, most of us don't enjoy waiting, let alone for our home plumbing to be repaired. If your sump pump, pipe bursts, sewer backups, water shut-off valve malfunction, or lack of access to flowing water constitute a plumbing emergency, then you should call us immediately. If you're still undecided, give the Kettering Plumbing & Drain appointments line a call to talk with a live specialist.