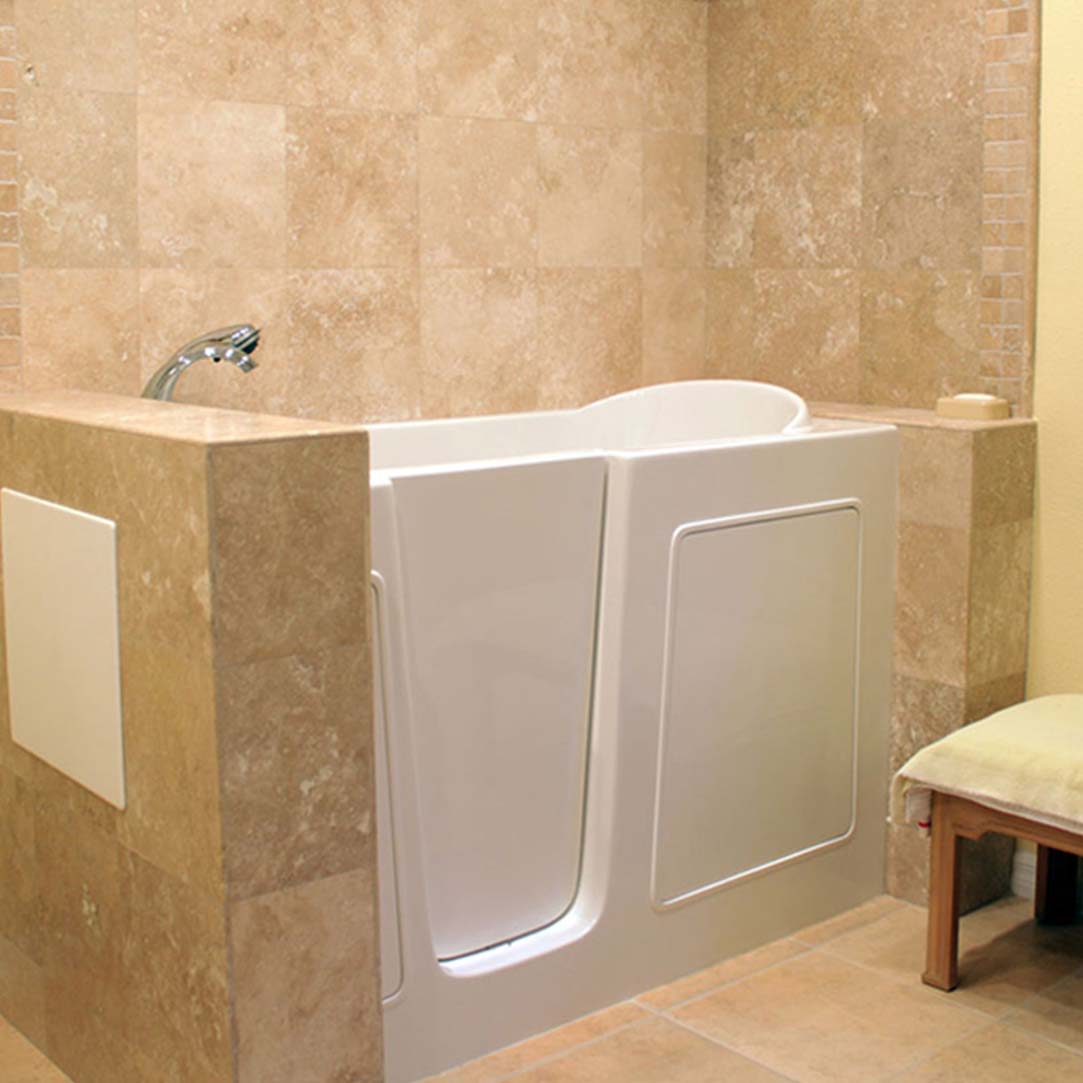 Professional Bliss Walk-In Tub Installation in Kettering
Make your home a more inviting place with a walk-in tub. This tub provides a luxurious and therapeutic bathing experience for people of all ages and ranges of mobility and is well worth the cost. Bliss Tubs and their walk-in tubs that come with a shower offer you the warmth and comfort of a deep soak, enhancing your quality of life and helping you maintain an optimum level of independence. Bliss walk-in tubs can be installed in any bathroom, no matter how small or large; this gives homeowners the chance to bask in safety, comfort, and style.
The team at Kettering Plumbing & Drain is proud to install these luxury tubs, designed to turn a modest household bathroom into an oasis of relaxation and a routine household bathroom into a moment of pure decadence that homeowners can enjoy for years. With the best walk-in tubs in the industry, Bliss Tubs are proud to offer quality products to their customers.  These top-notch therapy systems provide a powerful combination of air and water massage, aromatherapy, whirlpool jets, mixing valves, air jets, and water jets for an extravagant, luxurious experience.
Benefits of Bliss Walk-In Tubs

We can install your new Bliss Tubs walk-in tub at an affordable rate. Once you're enjoying the comfort and luxury of your new bathtub, you'll be glad you decided to upgrade! Here are some additional health benefits:
Research has shown that depression can be tied to low levels of the brain's chemical serotonin. Treatment for depression often includes taking drugs that increase the amount of the brain's chemical serotonin. However, scientists have discovered that a rise in body temperature can also trigger the body to release more serotonin. For these reasons, many clinical psychologists recommend a warm bath and an extended soak to help ease depression. Of the two groups in one study, those that took warm baths scored 6 points lower on a depression scale than the group that exercised; they scored three points less.
If you have high blood sugar, here's a tip that might help. Research has shown that soaking in warm water can reduce your blood sugar levels by up to 10 percent. Some experts have suggested that the rise in blood sugar levels after a bath is due to the body releasing heat shock proteins, which play an important role in glucose uptake. Taking a warm bath can help in calorie burn by boosting your metabolism and thus bringing down blood sugar levels, according to research.
Increases Oxygen Delivery
Soaking in a warm bath has a lot of benefits. It can help in blood circulation and relaxation. In addition to that, it also has a positive effect on the body's oxygen levels. In addition, the water's pressure and heat cause the heart to beat faster and the blood to circulate more easily. When you breathe, your blood is supplied with oxygen, which it carries to all of your body's organs and tissues. The healthier your circulation is, the better oxygenated your blood will be. Adequate oxygenation is essential for health and well-being. It's especially important for our organs to be well-oxygenated to work at their best. This also helps the body in better muscle pain management and the prevention of damaging free radicals in the body.
Improves Joint, Muscle, and Bone Health

According to experts, water therapy can be helpful in relieving musculoskeletal conditions such as arthritis and lower back pain. You can also get relief from inflammatory pressures and loosen stiff joints by soaking in a warm bath in a walk-in Bliss Tub. Taking a warm bath can also aid in decompressing your body, which decreases swelling and speeds up healing. Walk-in tubs are made to be larger than conventional bathtubs and hold more water, allowing for a deeper dip.
Kettering Plumbing & Drain
Enjoy Peace of Mind with Bliss Walk-In Tub Installation in Kettering

At Bliss Tubs, we understand that traditional bathtubs can be a safety risk for many individuals. That's why our walk-in tubs provide the support and therapeutic benefits of a bathtub without compromising safety. If you find a standard bathtub too difficult to get in and out of or struggle with the slippery floor of your current bathtub, a walk-in tub from Bliss Tubs can provide the safe and comfortable bathing experience you desire. The benefits of our walk-in tub go beyond just making bathing easier and more comfortable. They've also been engineered to use hydrotherapy as a way to improve your health and quality of life.
Some of its features include:
Lowers high blood pressure

Relieves back pain and muscle tension

Hydrates skin conditions such as rashes, psoriasis, and eczema

Induces a reduction in inflammation of varicose veins, hemorrhoids, and tendonitis

Recommended for rehabilitation after trauma, accidents, and strokes

Relieves sinus pressure, asthma symptoms, and dry throats

Supports digestive health

Boosts sleep quality and reduces insomnia
See What Our Customers Are Saying
Our customers are our top priority. We strive to provide five star services and ensure that you leave with a smile on your face.


"We had a great experience with this company for a basement remodel project. We had an aggressive schedule and they were very responsive and flexible with us with regard to scheduling their crews to keep other trades on task."


"Mike made a very bad day so much better! fast, polite, and very professional. Even cleaned up the mess. Thank you for taking such good care of me! I recommend Kettering Plumbing & Drain for all your plumbing needs."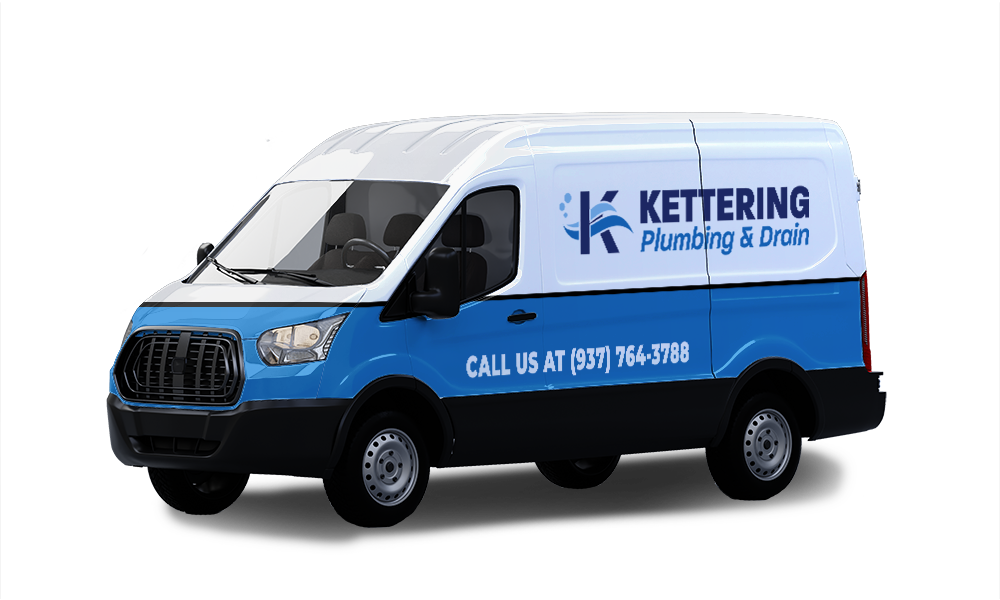 Frequently Asked Plumbing Repair & Maintenance Questions
Can the Bliss Tubs walk-in tub be used as a shower?
The Bliss Tubs deluxe faucet set comes with an extendable/retractable handheld showerhead. This showerhead can be mounted onto the deck of the tub. It can also be mounted to the wall by your installer if that is what you prefer.
How are Bliss Tubs walk-in tubs installed?
Bliss Tubs walk-in bathtubs are simple to install, and any licensed local plumber can do the job in just two days. Since they can fit into existing tub spaces, there's no need for extensive remodeling. Bliss Tubs offer walk-in tubs with both left and right-hand entry options. When you order your tub, you'll get a set of extensions, which will allow you to fit your new walk-in tub into your existing bathtub space. Bliss Tubs can also help you find a qualified installer in your area.
How does the watertight door work?
When your waterproof tub door seal is properly installed, it forms a one-way barrier that prevents water from escaping. Similarly, the pressure of water against the door as you fill it makes your tub even more waterproof.